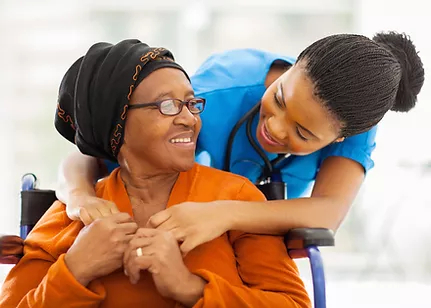 Recovering from a surgical procedure can be challenging. At times your loved one may feel frustrated, discouraged, and even feel defeated. They may have trouble navigating the stairs, standing long enough to prepare a meal, doing a load of laundry, or have trouble with showering.
While needing help is a certainty, you may not know exactly how much help will be needed until after your loved one is home. It may be just a few weeks, a month, or assistance may be needed permanently.
At Home Personal Care's main goal is to provide your loved one the help they need after recovery from a surgical procedure. Our Care Managers can perform consultations within the hospital in order to coordinate care before the day of discharge.
Our Caregivers can help with:
Preparing meals
Laundry
Running errands
Keeping the home environment safe
Monitoring progress
Help with exercises
Showering assistance
Mobility support
Companionship during recovery
Medication reminders