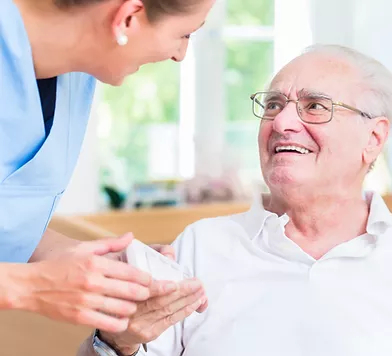 Parkinson's disease is a progressive disorder of the central nervous system which affects more than 1.5 million people in the United States. Because Parkinson's disease is a progressive illness, symptoms slowly get worse over time.
Parkinson's disease can cause several different symptoms. The specific group of symptoms that an individual experiences varies from person to person.​​
Some of the most common symptoms of Parkinson's disease are:
tremor of the hands, arms, legs, jaw and face
rigidity of stiffness of the limbs and trunk
slowness of movement
postural instability or impaired balance and coordination
At Home Personal Care helps to make life at home easier for your loved one living with Parkinson's disease. As your loved one loses the ability to control their movements, their ability to perform certain tasks becomes more difficult. Our specially trained Caregivers are there to assist and extend the quality of life, even as symptoms progress.
We have Caregivers who are specially trained to assist patients living with Parkinson's disease. They can assist with:
Companionship and support
Nutritional meal preparation
Mobility support
Transportation and shopping
Personal hygiene needs
Medication reminders
Incontinence care
Escort to doctor appointments